Amazon
and other e-malls will ship your items from different locations and in different packages. Each package will have a different tracking number. That means if you purchase 5 or more items at the same time, they will not arrive on the same day.
iShip needs the tracking numbers
amazon
gives you to help you identify the contents inside and doing a proper customs declaration, it helps you better keep track of your valuables. Failure to submit all the tracking number and the contents inside your package could cause you to loose money, double taxed and penalized.
Do not worry, this is an easy process, we will help you all along the way.
To find the tracking numbers of Amazon (and any other store), Access your Amazon account and go to "Your Orders History". There you will find list of all your items and their respective tracking numbers ->Click on "Track Package". Make sure to inform iShip about these numbers and on the contents of each box. It will look like this:

Your Tracking number will be found in the bottom right table "Shipment Details" and look like
TBAMCO500106419
: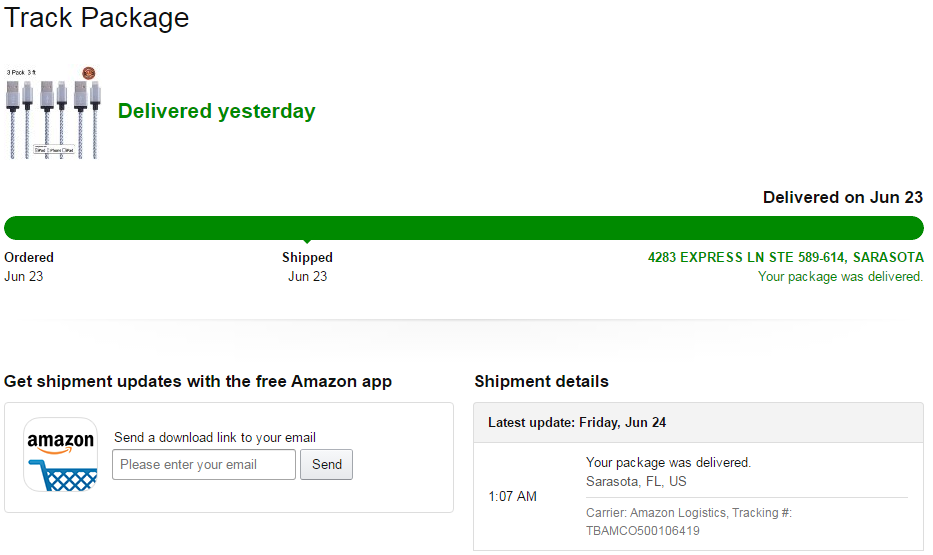 Our Customer Service is just a phone call away to guide thru this process.