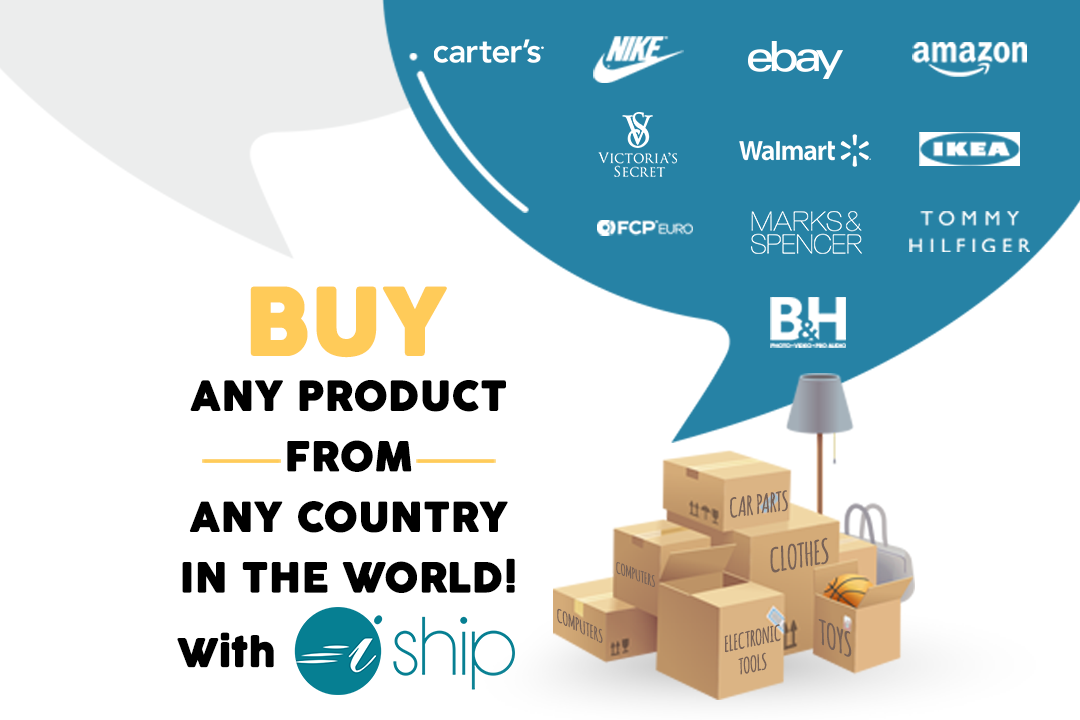 Our team will purchase your requested product(s) from US and European retailers for you.
- No Credit Card needed

- Paypal account available

- Shop from Amazon, eBay & +1000 Store

- Consolidation

& Re-packing

- Insured and Guaranteed service

+ all the benefits of the Ship for Me service

NOT ABLE TO PURCHASE PRODUCTS ? WE BUY FOR YOU.


Our team purchasing@iship.me will be in contact with you until all product(s) that you have requested are purchased and delivered.
1. Tell us which products you would like to buy
2. Confirm your order with a down payment
3. Receive your items in 2 to 3 weeks of time

Prices?

Shipping is 18$ per kg
2% Insurance from the products value
Taxes depends on the category of items and their value
Contact us for an accurate quotation <<
REGISTER NOW | Buy for Me Service | Shopping | Personal Shopper | | Call 01580570 - 03565777